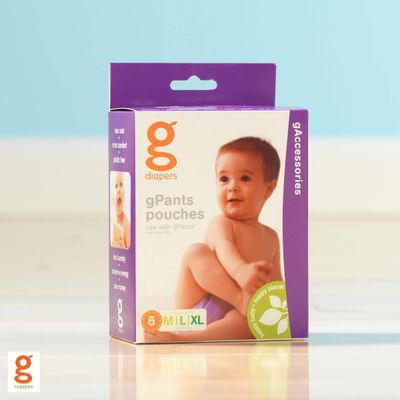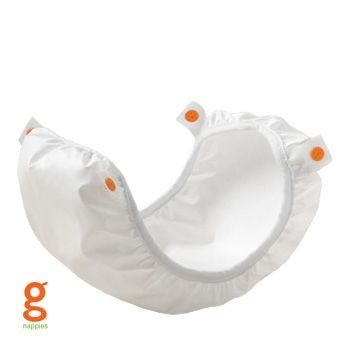 gNappies - Pouches - Medium/Large/XL - 6 Pack
gNappies
£18.95
Out of stock
NB: Medium/Large/XL Pouches are now back in store as normal. Order yours today x
Each pair of gPants comes with a snap-in gPants pouch, but having a few extra saves both time and energy.
Made of our unique gBreathe™ technology, the gPants pouch provides the waterproof barrier in our gPants while allowing your baby's delicate skin to breathe. More breathability means less rash and more comfort. Pouches unsnap easily for quick changes. So you can change the pouch, not the whole pant. Less laundry saves energy, saves money, and saves time. It is very cool.




Available in two size options, small and medium/large/xl. Includes 6 pouches.




Care instructions: Machine wash cold or warm. Air dry. Avoid excessive handwashing. No vinegar. No bleach.
SKU: 40026