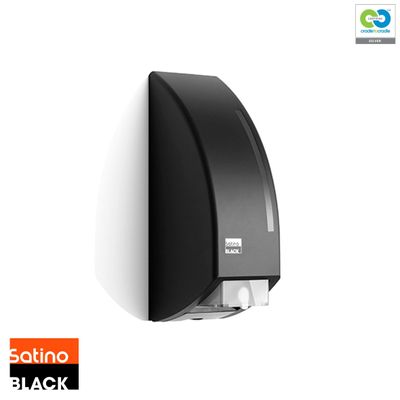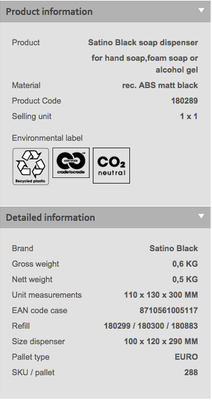 Satino Black - Hand Soap Dispenser
WEPA
This Cradle to Cradle Certified™ SILVER, beautifully crafted Satino Black Hand Soap Dispenser is a sleek, stylish and superbly functional part of any modern designed washroom or toilet facility.
The high-capacity, low refill frequency and ease of use makes it a must have in any washroom.




Offers optimal hygiene & is super easy to keep clean.
View images for more Product Information
SKU: 180289