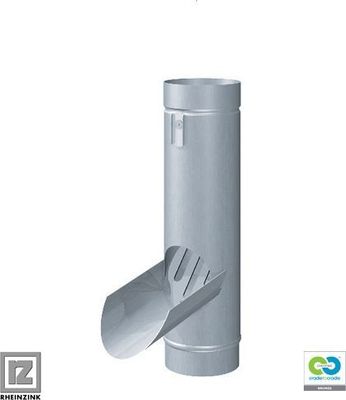 RHEINZINK - Bright rolled Water Diverter / Leaf Collector 80 mm
Rheinzink
This Cradle to Cradle Certified™ BRONZE product by renowned Zinc manufacturer Rheinzink has a double function:
This 80mm downpipe insert can be used to fill a rain barrel & also collects stray leaf debris. The leaf screen is also removable, so it can be cleaned easily.




Rheinzink manufactures a wide variety of bespoke Zinc fixtures and fittings for roofing, guttering and cladding.
GUIDE PRICE ONLY. PLEASE GET IN TOUCH FOR A CURRENT QUOTE

SKU: RNZK1635001400