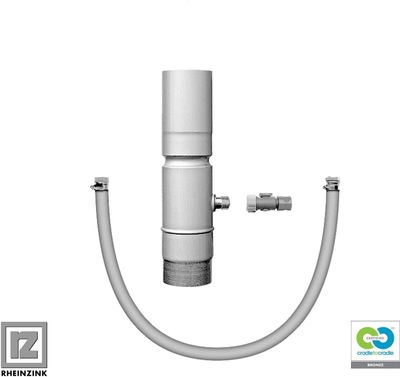 RHEINZINK - Bright rolled Gardena Rain Collector 80 mm
Rheinzink
Want to begin your own rain water storage!?
Saving water has never been so ingenious and innovative.




This Rain Collector collects about 60% of all the rainwater entering the downpipe. This product includes the Gardena ½" hose connector with shut-off valve and a 1" connecting hose.




Now THAT is innovation and so very useful.
GUIDE PRICE ONLY. PLEASE GET IN TOUCH FOR A CURRENT QUOTE
SKU: RZNK1635001525