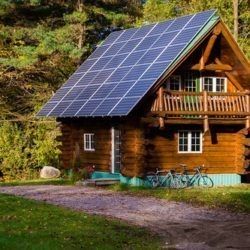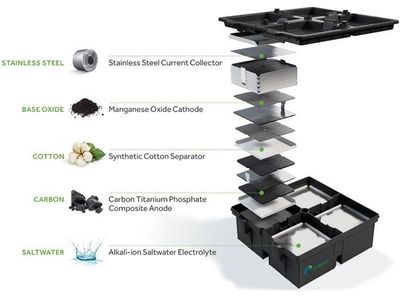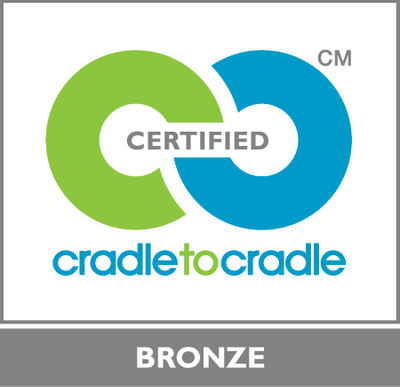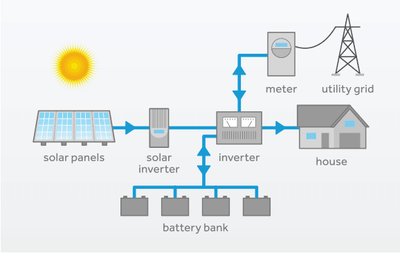 Circuitree Solar Power Supply Kit
Aquion Energy
£3,995.00
Out of stock
The amazing Circuitree Off-Grid Starter Stack!!!
A complete plug and play off grid system ideal for homes, garden offices, glamping sites or remote power applications.




Everything you need is included and provided in a simple click and connect format with straight forward, easy to follow instructions.




Kit contents:




1 x Cradle to Cradle Certified™ Bronze Aquion Aspen s30 battery stack 3000+ cycles


1 x Circuitree OG 500 - control unit & hybrid inverter c/w mppt charger


1 x Colour display with remote monitoring option


1 x 500w Freestanding solar panel array complete


1 x Cables & connector pack


1 x RCD protected power distribution hub




5 year warranty when fitted in accordance with manufacturers instructions.
What makes Aquion so special?



Aquion's flagship Aspen battery products serve as the fundamental building blocks for all Aqueous Hybrid Ion (AHI™) battery systems. Based on Aquion's proprietary Aqueous Hybrid Ion (AHI™) technology, Aspen batteries are designed for a long cycle life, deep depth of discharge, and excellent abuse tolerance. Applications include stationary long-duration, daily cycling applications such as off-grid and microgrids, energy management, and grid-scale services. Aspen batteries are 2+ kWh systems at 48V nominal and can be connected in series or parallel for a wide range of system configurations.




The use of Saltwater Technology in battery storage of Solar power is reasonably new and so much less damaging to the environment and also much less risky that Lithium Ion or Lead Acid technology. Circuitree employs Aquion for these invaluable technical & environmental reasons.




Circuitree will also be including the Sun Power Cradle to Cradle Certified™ Silver PV Panels in the very near future... Ask for details
.



Please contact us for sales.





NOTE: For further specifications and bespoke parameters contact james@circuitree.co.uk. or go to www.circuitree.co.uk. He will be very glad to answer any questions you may have.
SKU: CRCT0001