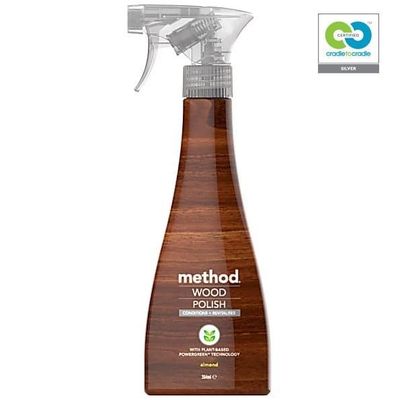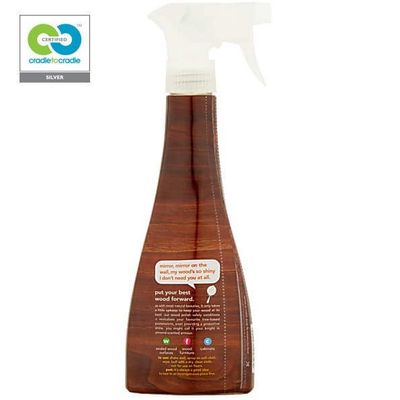 method - Wood Polish Spray - Almond - 354ml
Method
£3.99
Methods lovely nutty wood polish smells divine & keeps your wood looking its natural best with this plant based wood polish. This plant-based formula polishes and conditions your tree-based treasures and leaves a protective shine with a wonderful almond scent.
Conditions and revitalises
Surface safe, non-toxic, plant based
Revitalises and leaves a protective shine
Almond fragrance
Great for sealed wood surfaces, wood furniture and cabinets.
With glycerine and olive oil derived ingredients that are naturally moisturising Method´s no-wax formula will help get your wood looking its best without leaving any residue.
Method bottles are recyclable so please recycle for good karma.
A rich, nutty almond fragrance.

Method ensure that their products are safe for people and the environment by having their ingredients tested by a leading research firm. (Cradle to Cradle® experts MBDC)

To Use: Shake well, spray on soft cloth, wipe. Buff with a dry, clean cloth. Not for use on floors.

Ingredients<5%: non-ionic surfactants*, perfume, soap*, methylisothiazolinone, benzisothiazolinone. Others: water, glycerine*, acrylic polymer emulsion, dimethicone.*denotes plant or mineral origin.

Contents: 353ml
SKU: WoodPolishSpray