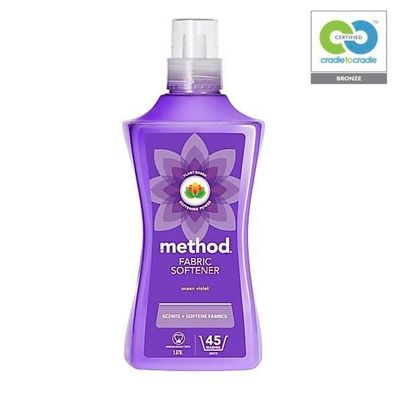 Method - Fabric Softener - Ocean Violet - 1575ml
Method
£4.99
Out of stock
Mix and Match this Fab fabric softener with your favourite method laundry detergent for clothes that are extra soft and a scent that's tailor made.
A whole new experience in cleaning and softening clothes.
Method is a register B Corp to benefit people and the planet.
The bottles are made from 100% recycled plastic, keeping a useful material out of the environment. Keep it going and Recycle it for good karma.
To use:- pour into the softener dispenser of your washing machine drawer, leave to work its magic, return to soft scented laundry.
Always check the washing care labels!
Not suitable for certain fabrics such as silk or breathable sports fabrics.
Softens & Fluffs fabrics
Leave a vivid scent.
Reduces static cling.
Makes ironing easier.
Make with assessed bio-degradable ingredients,
SKU: FabSoftViolet