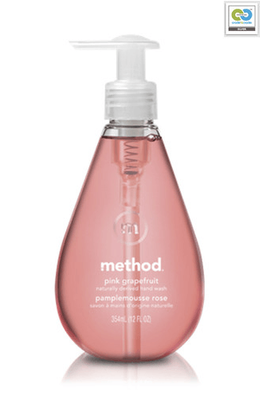 Method - Gel Hand Soap 345ml - Pink Grapefruit
Method
£2.50
These superb Cradle to Cradle Certified™ Silver Hand Gel Soaps are naturally derived, triclosan-free & packed with amazing all natural fragrant scents to leave your hands soft, clean & ready for action.
Yum Pink Grapefruit! Delight for your hands and your nose!




Hands so clean, you could eat with them!!
SKU: 10028