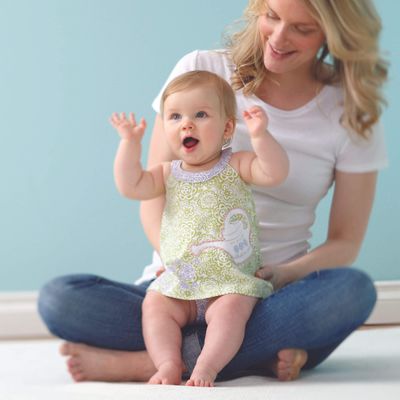 Limited Edition - gFleur Dress from gNappies
gNappies
£19.95
Limited Edition - Limited Availability
Tiny gardeners with watering can at the ready, let your little one blossom, the gFleur Dress reminds us that spring is just around the corner.

Available in size:

6-12 months (17-22 lbs)
12-18 months (22-27 lbs)
18-24 months (27-30 lbs)
2 years (30-33 lbs)


The perfect match to your favourite gPants.
gStyle
It's never too early to build a solid foundation for fashion, and this dress is the perfect piece to start with. Not only does this classic gingham print speak sweetness and style, but its stretchy-soft cotton construction makes it all-day comfy.

92% cotton / 8% spandex
Machine wash; tumble dry
gNappies
Our Disposable Inserts for use inside the gPants are completely compostable (wet ones only) in 50-100 days and are Cradle To Cradle Certified™, so you know that the ingredients in our products are safe and contribute to putting good nutrients back into the Earth.
SKU: gDressgFleur36