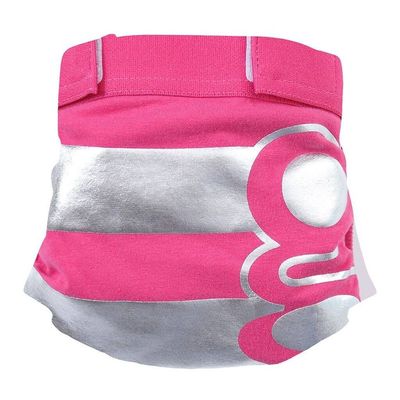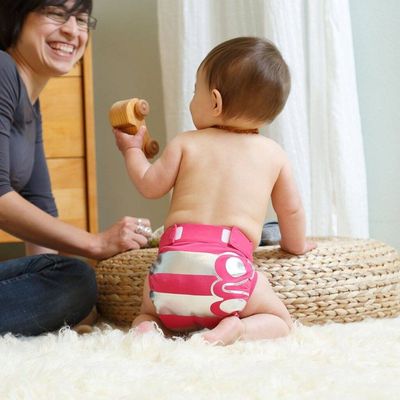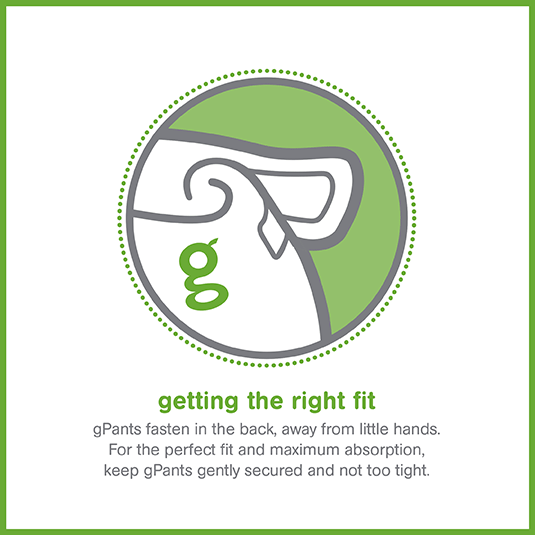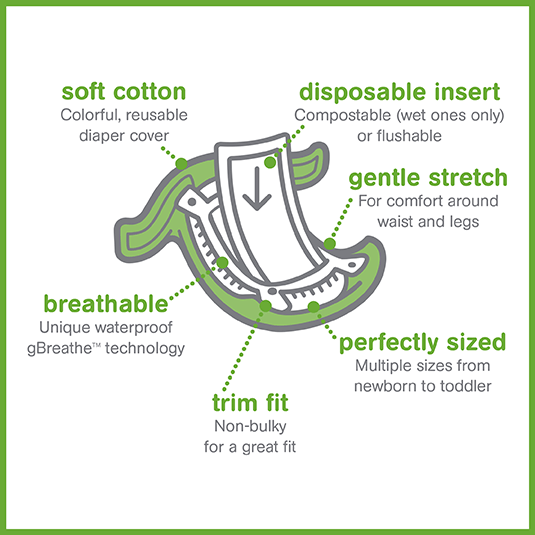 Girls Rock! - gPants - Limited availability
gNappies
£18.95
Limited Edition : Girls Rock gPants
It's a new take on rock n roll gPants. We always knew that Girls Rock! but is your little rockstar ready to rock'n'roll in vivid pink, and spaceship silver? You really need to see these for real to see just how amazing your little bundle of joy will look in them. Just Wow!
Heads up tho, the silver overprint needs extra care just like your tiny rockstar, so handle with care and gently hand wash and hang dry if they get dirty to preserve the silver, or machine wash/dry for a rockin' worn concert tee look. The gPants are functionally fine either way...
We are redefining disposable nappies to give you convenience of disposables, with breathability (more comfort & less rash), a clear conscience and a cute look.
The soft cotton gPants come in lots of colours and are comfy for your baby.

Inside each pair of gPants is a waterproof pouch which makes the famously leak-proof seal.
The waterproof pouch is made with our patented gBreathe technology, which means less rash for baby.
The pouch can be popped out easily and washed without washing the gPants, saving on washing.
Our Disposable Inserts for use inside the gPants are completely compostable (wet ones only) in 50-100 days and are Cradle To Cradle Certified™, so you know that the ingredients in our products are safe and contribute to putting good nutrients back into the Earth.
SKU: gPants-GirlsRock-L